Fall Festival Weekends!
0
Fall Fun at Braehead Farm!
 Open Daily 9am-6pm!  Weekend Festivals and Weekday fun too!
 Please join us at Braehead Farm for our favorite season of the year… FALL SEASON!
WE HAVE FREE ADMISSION AREAS – Braehead Farm's "Pick-Your-Own" fields in the front of the Braehead Farm Market never have an admission fee.  Just pick your pumpkin, produce or flowers (SEE OUR "PICK YOUR OWN" PAGE FOR A LIST OF AVAILABLE BERRIES AND VEGGIES!)  and pay for it in the Market!  Pumpkins are sold for .69 cents a pound.  We will also have plenty of pumpkins in the Market for those who do not want to pick!  Pumpkins of all sizes, shapes, colors, gourds, squashes and colored squashes!  We have corn stalks and straw bales too.
 AND ADMISSION AREAS! 
Behind the Market is the admission area where we have our "Family Play-Grounds"  which is always $5.00 per person, age 2 and under free!
The Fall Festival Event on the weekends is an additional $4.00 to attend, age 2 and under free.  (Details below!)
There are pumpkin patches in the front "Pick-Your-Own" fields and the Fall Festival Field!  Bring your wagons or we have wagons too!
FESTIVAL WEEKENDS!
WHEN: Every Saturday & Sunday WEEKEND beginning SATURDAY, SEPTEMBER 28TH THROUGH SUNDAY, OCTOBER 27TH, from 9:00 am to 6:00 pm.
COST:  The entrance fee to The Fall Harvest Festival and Family Playgrounds is $9.00 per PERSON (plus tax), for children and adults.  Children age 2 and under are free!   (Our everyday entrance fee to the Family Play-Grounds is $5.00 per person.   The Fall Festival Even event is an additional $4.00, for a total of $9.00 for admission, plus tax.)  2019 Fall/Winter Family Playgrounds Season Passholders only pay the event fee of $4.00.
You can PAY AT THE MARKET, get your wristband for the Family Playgrounds, and join us for:   
Hayrides around the farm and through the decorated forest!
A corn maze!
A scavenger hunt to find out who stole the farmers pies!  So much fun!
Stroll along the Sunflower walk!
And… you can VISIT WITH "THE GREAT PUMPKIN"!  Bring your cameras for this photo opp!  "The Great Pumpkin" will be in the pumpkin patch waiting to greet you from 10:00 am to 1:00 pm and again from 2:00 pm to 5:00 pm!!
Play and picnic in the "Family Playgrounds" with the hay barn, corn pit, swings, sand piles, slides, farm animals and more!
We will have a face painter (minimal additional fee)!
We have pumpkin patches where you can pick the perfect pumpkin!  Pumpkins are sold for .69 cents a pound!
Visit the Braehead Farm Kitchen for Concessions such as Kettle Korn!   Dairy fresh ice cream cones including Pumpkin ice cream!  Delicious pie and ice cream!  Whoopie pies! Cotton candy, pretzels, popcorn and more!Braehead Farm Kitchen lunch items include our delicious Braehead Farm BBQ with your choice of one of our delicious BBQ sauces!  Hamburgers, hotdogs, salads, chicken salad, grilled chicken, chicken tenders and more!  Gluten Free items too!
Shop in the Braehead Market for already picked pumpkins, fresh apples and cider, jams, sauces, local honey, dairy fresh ice cream, milk, Braehead Farm beef, pork, bakery items and so much more!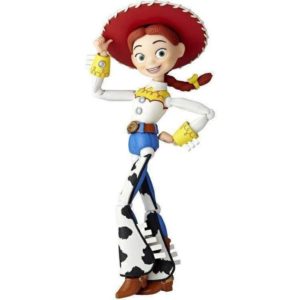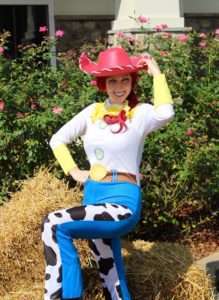 WE ARE ALSO HAPPY TO ANNOUNCE THAT JESSIE FROM TOY STORY WILL BE STOPPING IN AT BRAEHAED FARM!   Jessie found that Braehead Farm's Festival was starting the weekend of September 28th and 29th!  She wants to stop in and visit the farm and its visitors to KICK OFF THE FIRST WEEKEND OF THE BRAEHEAD FARM FALL HARVEST FESTIVAL!  She will be in her clubhouse located in the front "pick-your-own fields"  from 10am-2pm on Sept 28 and 29.   She will be reading stories, meeting and greeting the children who have come to visit!  Great photo ops,  so bring your cameras!  There is never an admission in the front "pick-your-own fields", you just pay for what you pick!  We will have lots of pumpkins, squashes, gourds, flowers, sunflowers to pick!  Grab a wagon and pick, then roll it into the market to purchase!  You can also join in the Fall Festival in the back of the farm.  Just purchase your wristband in the market!
Weekday Fun! Family Playgrounds is $5.00 per person, 2 and under free
During the week at Braehead Farm we are Open Daily from 9-6.  Activities during the week:
Play in the "Family Playgrounds"!  $5.00 per Person, age 2 and under free!  Farm animals, hay barn, sand piles and more! Go to the front pumpkin patch! Enjoy many of the Braehead Farm lunch items and picnic!
Visit our "Pick-Your-Own" fields for the perfect pumpkin (no admission) pumpkins are sold at 69 cents a pound.    Visit our Pick-Your-Own section of our webpage for a listing of available berries and produce!
Shop in the Braehead Farm Market where you can purchase a pumpkin already picked!   Enjoy an ice cream cone, popcorn, pretzels, cookies, muffins and more!
(Note: We do not run hayrides during the weekdays for guests in the "Family Play-Grounds".  Hayrides during the week are reserved and paid for by school groups. Hayrides for guests are on the weekends in the Fall Festival only.)
A note for our weekday guests:  We do have school groups that come during the week and pick pumpkins, tour the farm, get a reserved hayride and educational lessons.  The groups arrive between 9:00 AM and 10:00 AM.  Their tours will be spread out around the farm for these lessons and take about two hours, and then they eat lunch.   If you are coming to play in the "Family Play-Grounds", a school group could be in the "Play-Grounds" after their tours/lunch at approximately noon.  We do limit the amount of children coming on a school group as to not overload the farm or a tour group.
Contact Us
Phone: 540-899-9848
Fax: 540-899-9847
Email: info@braeheadfarm.com
1130 Tyler Street
Fredericksburg, VA22401
map