Strawberry Shortcake is coming!
0
 UPDATE!  Due to the amount of rain expected on May 18 and 19, Braehead Farm will reschedule our Strawberry Shortcake Event to May 25 & May 26, 2018.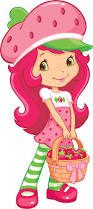 Farmer Snead at BRAEHEAD FARM has done it again and has turned to his friends for help! This time, he has called his friend STRAWBERRY SHORTCAKE!  Since Strawberry Shortcake loves strawberries so much, Farmer Snead asked her to help in celebrating the STRAWBERRY SEASON!
Join us at Braehead Farm for a
BERRY FUN, BERRY BASH!
on Friday, May 25, 2018 from 10am-2pm
and Saturday, May 26, 2018 from 10am-2pm
STRAWBERRY SHORTCAKE will be waiting for you to visit her in her BERRY FUN, DECORATED "CLUBHOUSE" next to the strawberry patch at Braehead Farm!   She will be  READING STORIES EVERY HOUR (first reading at about 10:30am) and TEACHING HOW TO PROPERLY PICK THOSE PRECIOUS STRAWBERRIES!   STRAWBERRY LOLLIPOPS AND STRAWBERRY  STICKERS FOR THE  CHILDREN!  BRING  YOUR CAMERAS!
STRAWBERRY SHORTCAKE'S BERRY FUN, BERRY BASH, IN HER CLUBHOUSE, IS FREE TO ATTEND!
PICK STRAWBERRIES!   Strawberries are $2.99 a pound to pick your own, or $3.99 a pound already picked in the Braehead Farm Market!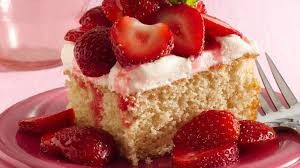 Braehead Farm's Lunch Kitchen will be open and serving STRAWBERRY SHORTCAKES, STRAWBERRY LEMONADE, STRAWBERRY RHUBARB PIE, STRAWBERRY ICE CREAM!
May brings STRAWBERRIES!  June  bring BLACKBERRIES, RASPBERRIES, BLACK RASPBERRIES, BLUEBERRIES AND AN ASSORTMENT OF VEGGIES!  Go to our Crops Page and see the list of offerings!