Elsa is Coming!
0
THIS EVENT IS FULL OF RESERVATIONS
THE FARMER AT BRAEHEAD FARM NEEDS THE HELP OF ELSA, QUEEN OF ARENDELLE, TO STOP WINTER AND BRING BACK SUMMER!!
Remember how OLAF DREAMED OF SUMMER and HAVING A PICNIC?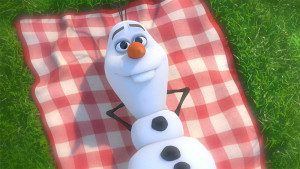 Well, all of us at Braehead Farm are dreaming of Summer and picnicking too! The honey bees, flowers, fruits, veggies and the animals need warm weather! The farmer at Braehead Farm has asked QUEEN ELSA to come visit all of our friends and bring back Summer!
Join us in THE RED SHED at Braehead Farm for  a Meet & Greet,  Storytime with Elsa,  and a Summertime picnic!
QUEEN ELSA will be at Braehead Farm on Friday, March 8 & Saturday, March 9, 2019. 
(UPDATE:   All of Elsa's time slots are full of reservations except for Friday March 8, at the 12:30 time slot.  See below for reservation info)
Times each day to see Elsa:  From 10:00 am to 11:30 am (story time at 10:30 am) OR from 12:30 pm to 2:00 pm (storytime at 1:00 pm).
QUEEN ELSA will be waiting for you at Braehead farm in The Red Shed barn located in The Family Playgrounds.  She will read stories and have an Olaf Summertime picnic!  Elsa would love the opportunity be in your photos (bring your cameras).  Meet and Greet with photo opportunities will be available before and after storytime.
Olaf's picnic will include: Olaf's carrot noses, Kristoff's ice blocks (white cheese cubes), Olaf's pretzel arms, Sven's apple snacks, puffed snowflakes (popcorn), hot chocolate and unassembled snowmen (marshmallows), and melted snowmen (water).
FEE: The everyday Braehead Farm Playgrounds fee is $5.00 per person plus tax, age 2 and under are free! There is NO EXTRA FEE to visit and picnic with Elsa! This event is free to those who have paid admission or **purchased a 2019 Spring Summer Season Pass for $20.00 per person, age 2 and under free.)
RESERVATIONS: The barn has a capacity limit.  Please note:  THIS YEAR, we will be taking reservations!  Contact Braehead Farm at 540-899-9848, or email Info@braeheadfarm.com (need name, number of attendees and time slot wanting to reserve) to get on the reservation list, to be sure to get in!  You can pay your Family Playgrounds admission or purchase your 2019 Season Pass when you arrive.  If you do not have a reservation, additional guest space may be available for general admission, and will be offered on a first come, first served basis.  If the time slot becomes completely booked before the day of the event, we will update this page.  If you have not arrived for your reservation by 10:20 for the morning time slot, or 12:50 pm for the afternoon, we will offer the reservation to a general admission.

 **We will be offering our 2019 Spring and Summer Season Pass for $20.00 per person, age 2 & under free!  The Spring and Summer Season Pass is good for daily admission to the Family Playgrounds from Spring through Summer (March 1 through Labor Day!)  Pre-sales for use begins on February 22th!   We do offer a Family pass for those parents with multiple children of the SAME HOUSEHOLD/ADDRESS.  The pass also allows passholders to be discounted on our Easter Event on April 13, 14, and 20.  Closed Easter Sunday.